Are you looking for a Satellite Dish Installation in Glasgow?
Based in Glasgow, Vision TV and Security are available today for all Satellite Installations & Repairs. Freesat and Multiroom installations are also available.
I cover all satellite installations in Glasgow & surrounding areas so please give me a call on 0141 237 1576. As a small business I provide a fast, personal and friendly service. I have years of experience fitting these dishes correctly and neatly for you, and can always recommend the best dish for your location.
As a qualified installation engineer, I have access to a wide range of satellite dishes and set-top boxes.
Freesat Installations in Glasgow
Freesat is a digital TV service with no monthly subscription, allowing you access to dozens of entertainment and HD digital television channels through a digital box. You will benefit from a choice of over 150 TV, radio and interactive channels dedicated to entertainment, movies, news, sport and lifestyle.
Offering all the latest Freesat systems, you will get advice on the right system for you, I can also install your digital TV aerial. Same day callout visits can be arranged. Call 0141 237 1576 today to arrange your Freesat installation Glasgow through Vision TV and Security and Security.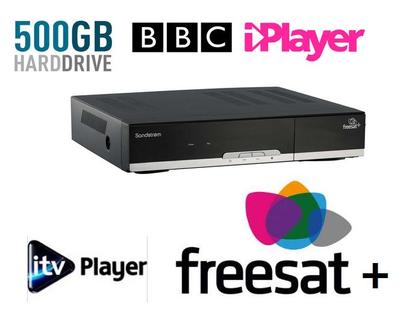 Would you like to view Sky in other rooms in your home?
If you would like Sky in other rooms, why not upgrade to Sky Multiroom where you can watch and record different programmes from your main Sky box. Alternatively, if you just wish to view the same channels in another room in your home, I can supply and install magic eyes so that you can view your Sky programmes.
Call Vision TV and Security on 0141 237 1576 for a great price!
Not just highly experienced and highly sought but also fully accredited.
As a Satellite TV installer based in Glasgow I can offer a quick free consultation.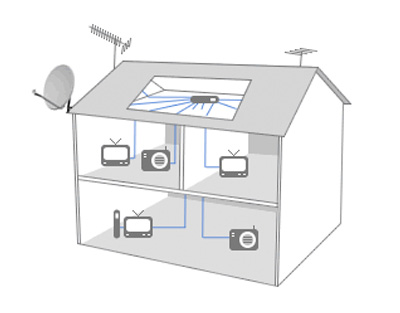 Special heights satellite installations
Have you been told that you cannot have Sky installed because your property is non-standard or too high for an installation team?
Added to this many satellite installation companies will simply not work above gutter height but as a Sky accredited installer I can offer this special type of Sky installtion installation.
With special heights training, I can usually successfully install Sky TV where many other companies can't. So if you want Sky TV but have been told it can't be installed, give me a call now on 0141 237 1576.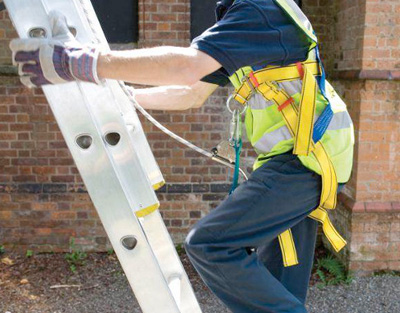 The Best TV Aerial Installation & Repairs service in Glasgow and all other surrounding areas in Central Scotland
TV wall mount and additional connection from Sky dish: The job was done to a high standard and at a reasonable cost. I wouldn't hesitate in using their services again and would recommend them to anyone who is looking for similar work carried out. Thanks very much!
Read more testimonials from our clients on RatedPeople.com here